Mother's Day Bicycle Guide 2017
Clueless as to what to get your Mom this year for Mother's Day? (Aren't we all?) How about the gift of a healthier lifestyle? Rather than flowers that will die in a week, or a necklace that she'll claim she loves – but really only wears it in front of you – why not give the gift of a healthier lifestyle?
An Illinois University study found that improving your cardio-respiratory fitness by a mere 5 percent led to a 15 percent improvement in mental test scores. Cycling generates blood flow to the brain which can also be responsible for reducing cognitive decline and lowering the risk of dementia and Alzheimer's.  Not to mention, cycling has been known to improve digestion, increase immunization and even help you sleep better. Now that is the gift that just keeps giving!
Not sure which bike your Mom would like best? Take a look at our helpful guide below: 
For the relaxed mom:  The 26″ Kent Del Rio Women's Cruiser Bike
This cruiser is designed for a comfortable ride – it has an aluminum frame, so it is light & easy to handle! 
For the mom who's always in a hurry: The GMC Denali Women's 700c Road Bike
The Shimano shifters on this bike will allow her to effortlessly change gears without having to take her hands off the handlebars  – don't worry, she'll stop on a dime with the hand brake levers.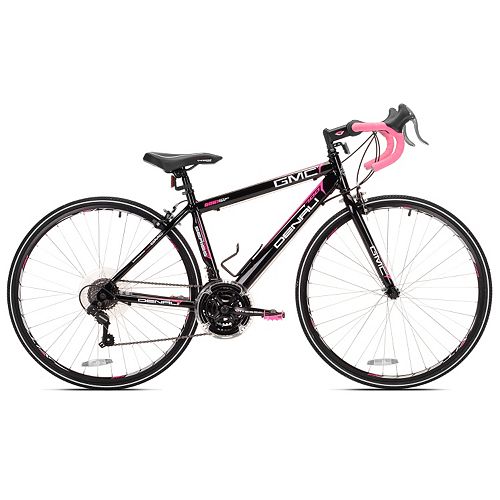 For the mom who always says "It's 5 o'clock somewhere": 26″ Margaritaville MultiSpeed Cruiser
This cruiser will have your mom putting her fins up! Built for the beach and the island atmosphere, this laid back machine is not only great transportation, it's great fun. Major Bonus: It has a frame-mounted bottle opener! 
For the versatile Mom: Kent 700c Lady's Avondale Hybrid Bike
This hybrid bike has a light weight frame, with a more upright mountain bike feel – perfect for riding both short and long distances 
For the mom who isn't big on the whole 2 wheel thing: The 26″ Kent Alameda Adult Tricycle
Bicycles aren't everyone's cup of tea – but this cruiser is! This trike offers the stability of three wheels – not to mention a very practical rear basket with plenty of space to stash a picnic lunch or some groceries.